Welcome to The Terror Parade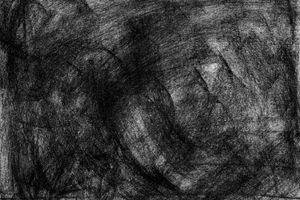 Biography
Step into the realm of 'Freak' as Terror Parade resurfaces, ready to captivate and conquer
Terror Parade's music can only be described as a raw blend of rock, metal, punk, with a goth twist. Their attitude-infused music, coupled with a theatrical touch, takes the audience on a wild ride  In their latest single, 'Freak,' Terror Parade delves into the seductive allure of the unconventional. This fiery rock anthem fearlessly embraces the world of fetishism, delivering a powerful anthem that ignites the senses. With its suggestive lyrics, high-octane sound, and addictive chorus, it's a must-listen for those who crave unapologetic expression
Terror Parade
 Zichxyna - Vocals
Madman - Guitar
Silencer - Bass
Nightwalker - Drums
Down a dark, seedy alleyway, in an underground basement hidden away from prying eyes, lies a haven for pleasure-seekers known as the Freaks. 
It's a place where you can freely explore your guilty pleasures, without fear of judgment or scrutiny.
 Indulge in the intoxicating allure of 'Freak' by Terror Parade. Surrender to your inner desires and experience the untamed energy of this provocative rock anthem.
Production of the song 
The production of the song 'Freak' once again showcases the brilliance of Kalen Austin. He perfectly captures the high-energy and fun vibe of the track, striking a balance between polished professionalism and raw intensity. With powerful roaring guitars, thumping bass lines, and thundering drums, the infectious groove takes hold. The chorus is irresistibly catchy, leaving a lasting impression and amplifying the energetic rock atmosphere. 'Freak' stands as a testament to the producers skill in crafting a captivating and polished sound that lingers long after the final note
Terror Parade's message 
we're thrilled to present our latest release, 'Freak.' This track holds a special place in our hearts as it takes our audience on a captivating journey. From the infectious chorus to the seductive allure of the bridge, 'Freak' encapsulates the essence of our sound—energetic, fierce, and unapologetic. 
It's a powerful rock anthem that will make you want to embrace your inner freak and let go of inhibitions. The production truly captures the dynamic energy we bring to our live performances, ensuring that you'll feel the same electrifying atmosphere when listening to the track. 
If you crave music that transports you, ignites your spirit, and demands a visceral response, don't miss out on 'Freak.' we push boundaries, explore the realms of fetishism, and invite you to indulge in the provocative world we've created. Prepare to be captivated, rock out, and unleash your inner freak!"